Year 5 2022 - 2023
Miss Wildig
Mrs Mowat
Mrs Evans
Welcome to Year 5!
We are excited to welcome you back into school and start our groovy Greek adventure. Stepping back into Ancient times and delving in to their wonderful time period, our autumn term will be jam packed with adventures alongside mythical creatures and heroic Greek gods.
English
During our English sessions, we will be creating narratives containing mythical or legendary characters inspired by famous Greek myths. Within our non-fiction unit, we will be writing holiday brochures to advertise Greece and composing instructions for iconic Greek games. Whilst exploring the life and times of a famous Greeks, we will be creating Biographical pieces.
Guided Reading
Whole class Guided Reading this term will focus on the gripping adventure novel by MazEvans.
'When a shooting star crashes to earth, it lands Eliot smack bang in the path of Virgo - a young Zodiac goddess on a mission.'
Buckle up your seat belts and get ready for a fast pace and gripping adventure through the solar system.
Maths
Within Maths, we will be exploring a range of number, measurement, geometry and statistic tasks. These will link to our topic and will include distances between Greek cities; marathons; scale models of the Trojan Horse; statistics & population studies.
Science
Our science work will focus around the unit of 'Keeping Fit and Healthy'. The sessions will focus on diet, exercise and lifestyle of Greek athletes - identifying components of a healthy and varied diet; exploring some effects of drugs; recognising that during exercise the heart beats faster to take blood more rapidly to the muscles, whilst making careful measurements of pulse rate and representing these graphically.
Foundation subjects
Our weekly PE sessions will see us mastering the skills involved in games such as Tag Rugby and Hockey. Whilst our indoor Gymnastics sessions will involve matching, mirroring, and contrast across a range of apparatus and mat work.
PE days are Monday (Indoor) and Thursday (outdoor).
Within History, we will be exploring Ancient Greece and looking into the reliability of written and physical sources. We will also be asking 'Why was Alexander so great?' as we explore the famous figure's work during the Greek era.
Our Geography unit will involve us locating and labelling continents, focusing on major cities on a map. Fieldwork sessions will see us use compass points and grid reference to look at map of Athens then compare human and physical features of the area in Athens with an area in Poynton.
During our Computing sessions, we will learn about computing systems and networks whilst sharing information. The units will also involve creating media with Vector drawing, whilst collection information and presenting using Microsoft PowerPoint to create a professional presentations about Greek Gods and Goddesses.
Our Art session will be inspired by the work of the great artists Picasso and Frida Kahlo as the children explore collage and drawing with a focus on faces and portraits.
Within DT, we will be tucking into a mighty Greek Feast. This will see us exploring key recipes, designing and refining menus and understanding the importance of hygiene, health and safety; preparing dishes to enjoy at a Greek Banquet as well as baking bread.
Language sessions this term will cover recipes for a French meal : 'Bon appétit!' and 'Les héros' as we describe and comparing personalities. We will also be celebrating culture as we explore routines, customs and the history within other French speaking countries.
Ukulele sessions will be the focus for our Music lessons this term, as the children learn the cords and work towards whole class performances reading pieces of music.
Within RE we will be focusing on Hinduism as we ask the questions:
How do Hindus make sense of their world? Why is light important? How do people use sources of authority to determine beliefs? Where can we find guidance?
Our whole class Personal Development unit will cover the theme Relationships: giving the children a comfortable and open platform to explore 'Families and friendships', 'Safe relationships' and the importance of 'Respecting ourselves and others'.
Homework
Your homework will be given out on a weekly basis via Google Classroom but paper copies can also be made available if needed.
This homework will include a piece of either English or Maths and at times, it may also be a topic based project. We ask that you continue to read at home. Reading both aloud to a grown up and silently to yourself are both important skills to continue practising throughout this year. Please keep a track of your reading in your 'Reading log' which you will be provided with during the first week in school.
Spellings
We will focus on words taken from the Year 5/6 spelling list which you can find within the 'Files to download' section of this webpage. During our English and Grammar sessions in school, we will practise these but they will also thread into our learning throughout the week in the form of whole class spelling sessions and quizzes.
Please log on to 'Google Classroom' for ongoing updates about class activities, as well as homework and remote learning.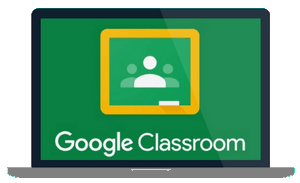 Files to Download
Year 5: Events items
There are no Events items to display