Year 5 2023 - 2024
Miss Wildig
Mrs Mowat
Mrs Evans
Please log on to 'Google Classroom' for ongoing updates about class activities, as well as homework and remote learning.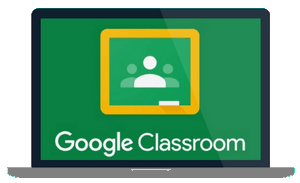 Welcome to Year 5!
with... Mrs Mowat, Mrs Evans and Miss Wildig.
Our Autumn theme is 'From Heroes to Legends'
We are excited to welcome you back into school and start our groovy Greek adventure. Stepping back into Ancient times and delving in to their wonderful time period, our autumn term will be jam packed with adventures alongside mythical creatures and heroic Greek gods.
English
During our English sessions, we will be creating narratives containing mythical or legendary characters inspired by the wonderful Percy Jackson and the lightening Thief' text. We will also be exploring famous Greek myths to ignite our imaginations. Within our non-fiction unit, we will be writing holiday brochures to advertise Greece and composing instructions for iconic Greek games. Whilst exploring the life and times of a famous Greeks, we will be creating Biographical pieces.
Guided Reading
Whole class Guided Reading this term will focus on the gripping adventure novel by Max Evans.
'When a shooting star crashes to earth, it lands Eliot smack bang in the path of Virgo - a young Zodiac goddess on a mission.'
Buckle up your seat belts and get ready for a fast pace and gripping adventure through the solar system.
If you are looking for inspiration and help with choosing your next book, check out this website which has a fantastic selection of recommended books for Year 5.
https://schoolreadinglist.co.uk/reading-lists-for-ks2-school-pupils/suggested-reading-list-for-year-5-pupils-ks2-age-9-10/
Within Maths, we will be exploring a range of number, measurement, geometry and statistic tasks. We will also complete weekly Arithmetic skills and timestable grids.
Homework
Your homework will be given out on a weekly basis. This will be issued online via Google Classroom on a Tuesday and we ask that this is returned the following Tuesday.
This homework will include a piece of either English or Maths and at times, it may also be a topic based project.
We also ask that you continue to read at home and complete your progress in your reading journals (please bring these into school each day). Reading both aloud to a grown up and silently to yourself are both important skills to continue practising throughout this year.
Spellings
We will focus on words taken from the Year 5/6 spelling list which you can find within the 'Files to download' section of this webpage. During our English and Grammar sessions in school we will practise these but they will also thread into our learning throughout the week.
Important dates this term...
Please keep an eye out for dates of visits and key reminders in the school calandar!
Files to Download
Year 5: News items
There are no News items to display