Year 5 2022 - 2023
Miss Wildig
Mrs Mowat
Mrs Evans
Welcome to Year 5!
We are very excited to return to school for the Spring term and begin a new adventure as we immerse ourselves in the
Industrial Revolution as part of our new theme
'Inspiring Inventors!'
English
During our English sessions, we will be creating narratives inspired by the suspense and mystery within older literature (Charles Dickens and Cogheart), as well as writing play scripts. Within our non-fiction unit, we will be writing journalistic pieces linked to the Cogheart text. We will create Recounts and Biographies – linked to Oliver Twist and Adventures of the New Cut Gang. The lessons this term will also see us explore the performance of significant poems including
'The Chimney Sweeper' and 'The Tyger' by William Blake.
Guided Reading
Whole class Guided Reading this term will focus on COGHEART, the mysterious 'Victorian set' adventure by Peter Bunzl.
'Some secrets change the world in a heartbeat.'
Wind up your cogs and get ready for … 'mayhem and mystery to meet in this gripping Victorian steampunk adventure story, featuring two friends, airships and automata, and an over-opinionated mechanical dog.'
Maths
Within Maths, we will be further exploring a range of multiplication, division, addition and subtraction challenges and problems. We will be learning about fractions. Linking our problem solving skills to the theme of the 'Inspiring Inventors'.
Science
Our science work will focus around the unit of 'Earth and Space'. The sessions will focus on describing the movement of the Earth, and other planets, relative to the Sun in the solar system.We will also further explore 'Forces'. Explaining the force of gravity and Identify the effects of air resistance, water resistance and friction that act between moving surfaces.
Physical Education
Our weekly PE sessions will be held on Wednesday and Thursday afternoons.
Homework
Your homework will be given out on a weekly basis via Google Classroom but paper copies can also be made available if needed.
This homework will include a piece of either English or Maths and at times, it may also be a topic based project. We ask that you continue to read at home. Reading both aloud to a grown up and silently to yourself are both important skills to continue practising throughout this year. Please keep a track of your reading in your 'Reading log' which you will be provided with during the first week in school.
Spellings
We will focus on words taken from the Year 5/6 spelling list which you can find within the 'Files to download' section of this webpage. During our English and Grammar sessions in school, we will practise these but they will also thread into our learning throughout the week in the form of whole class spelling sessions and quizzes.
Please log on to 'Google Classroom' for ongoing updates about class activities, as well as homework and remote learning.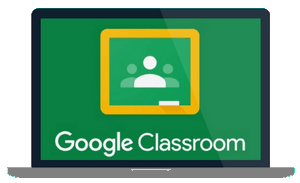 Files to Download