Year 6 2022 - 2023
Mrs Gurney
Mrs Watson
Welcome to Year Six!


We are excited to welcome you back into school and start our Battle of Britain topic.
English
During our English sessions, we will be writing diary entries, letters, news reports, non-chronological reports, poetry and persuasive arguments .
Guided Reading
Whole class Guided Reading this term will focus on the gripping wartime novel by Michelle Magorian.

'"I must be good," he whispered urgently. "I must be good.'
When the Second World War breaks out, young Willie Beech is evacuated to the Countryside.
A sad, deprived child, he slowly begins to flourish under the care of kind old Tom Oakley.
Maths
Within Maths, we will be exploring a range of number, measurement, geometry and statistic tasks. On a weekly basis we will be completing an arithmetic test and will develop our understanding of reasoning style questions.
Science
Our science work will focus around the units of 'Materials changing' and 'Light'. The sessions will compliment our topic work.
Foundation subjects
Our weekly PE sessions will see us mastering the skills involved in Football and Lacrosse. Whilst our indoor sessions will be Dance and Circuit Training
Within History, we will be exploring the Battle of Britain, discussing a significant turning point in British history. We will be looking at propaganda and sources and debating causes of changes and continuity.
Our Geography unit will involve us looking at D-Day maps and completing field work in the local area, focusing on Poynton during the war era.
During our Computing sessions, we will learn about computing systems and networks whilst sharing information. The units will also involve creating media and 3D modelling.
Our Art session will be inspired by the work of Enid Marx and local artist Rob Wilson with a focus on enhancing images through stitching techniques.
Within DT, we will using the concept, Make do and Mend, to create presents using recycled materials. We will be studying the work of Lucienne Day and Marian Mahler.
Language sessions this term will cover Poynton Passé et Présente and placing orders and role play conversations in a café.
In our Music lessons this term, we will be singing songs of World War II and notating a melody. We will also be composing and notating advanced rhythms.
Within RE we will be focusing on Christianity as we ask the questions:
How have beliefs about God changed? How religious / non-religious people explain suffering?
Our whole class Personal Development unit will cover the theme Relationships: giving the children a comfortable and open platform to explore 'Families and friendships', 'Safe relationships' and the importance of 'Respecting ourselves and others'.
Homework
Your homework will be uploaded onto Google Classroom every Friday to be submitted by the following Thursday.
A Year 5/6 homework club will also be running this term.
The homework will include a piece of either English or Maths and at times, it may also be a topic based project. We ask that you continue to read at home. Reading both aloud to a grown up and silently to yourself are both important skills to continue practising throughout this year.
We would also like the children to work through a weekly homework checklist which includes: one Spelling Frame test and at least one Read Theory quiz.
Spellings
We will focus on words taken from the Year 5/6 spelling list which you can find within the 'Files to download' section of this webpage. During our English and Grammar sessions in school we will practise these but they will also thread into our learning throughout the week. This ties in with the weekly Spelling Frame test completed in homework.
Please log on to 'Google Classroom' for ongoing updates about class activities, as well as homework and remote learning.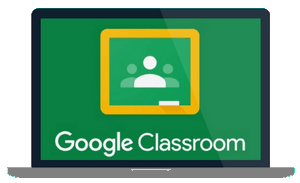 For information about Poynton High School (applications / transition etc.) click on the link below
https://www.phs.cheshire.sch.uk/

Files to Download
Year 6: Events items
There are no Events items to display