Year 1 2021 - 2022
Miss Mackenzie
Miss Sefton
Please log on to 'Google Classroom' for ongoing updates about class activities, as well as homework and remote learning.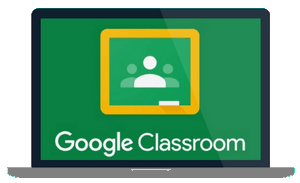 Miss Mackenzie and Miss Sefton hope you've had a lovely summer, and can't wait to welcome you into Year One on Thursday.
Our first topic for the Autumn term will be Minibeasts! Get ready to get your magnifying glasses out and explore the wonderful world of nature as we learn about all of the fantastic creatures around us.
Maths
During the Autumn term, in Maths we will be looking at place value, addition, subtraction, length & height, time and shape.
English
In English, we will be exploring stories set in familiar places, traditional/ fairy tale stories and stories in imaginary settings. We will also be looking at non-fiction texts and looking at labels, captions and lists. Finally, we will be exploring patterns, rhyme and description in poetry.
Science
In Science, the children will be looking at plants this will include; naming and identifying the basic structure of a plant, observing changes and what plants need to grow. They will also be enquiring into seasonal changes.
Foundation Subjects
In Computing, we will be looking at the computing system, networks and creating digital media.
In History, we will be focusing on the pre-historic era and the key skills such as; chronology, sources & evidence and enquiry.
In Geography, we will be looking at maps of the school using a birds eye view and using keys.
In Art and Design, we will be looking at the skill of collage and focusing on the artists Henri Matisse and Andy Goldsworthy.
In Design and Technology, we will be focusing on materials and creating bug houses. The designer we will be focusing on is George Clarke.
In PE, we will be creating a Minibeast dance and playing invasion games.
In Music, we are looking at pulse and rhythm on percussion instruments and the dynamics and tempo in classical music.
In RE we will be looking at 'What does the Bible say God is like?' and focusing on the Christmas story.
In Personal Development we will be exploring relationships. This includes families and friendships, safe relationships and respecting ourselves and others.
Files to Download
Year 1: Gallery items
There are no Gallery items to display