Year 6 2021 - 2022
Mrs Gurney
Mrs Watson
Welcome to Year Six!

Please log on to 'Google Classroom' for ongoing updates about class activities, as well as homework and remote learning.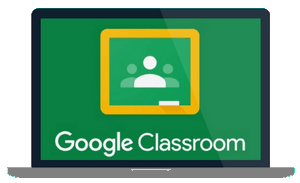 We are excited to welcome you back into school and start our Chocolate Makers Theme.
English
During our English sessions, we will be writing stories, biographies, scripts, arguments, instructions and explanations relating to our Maya topic.
Guided Reading
Whole class Guided Reading this term will focus on 'The Train to Impossible Places' by PG.Bell.
"Where impossible meets possible..."
Suzy is surprised to find a grumpy troll building a railway through her house - especially when a gigantic steam train crashes into her hallway! This is the Impossible Postal Express, the trusty delivery service of the Union of Impossible Places, and Suzy becomes its newest recruit. And with her cursed first package, an Impossible adventure begins.
Welcome to the Impossible Places Where there's fuzzics not physics, where adventure meets magic and where the journey will never, ever take you where you expect it to.
Maths
Within Maths, we will be exploring a range of number, measurement, geometry and statistic tasks. On a weekly basis we will be completing an arithmetic test and will develop our understanding of reasoning style questions.
Science
Our science work will focus around the units of 'Evolution and Adaptation' and 'Sound'. The sessions will compliment our topic work.
Foundation subjects
Our weekly PE sessions will see us linking movements as a group in gymnastics. Whilst our outdoor session will be orienteering and netball.
Within History, we will be exploring the Maya Civilisation, we will be looking at what the Maya did for us. We willl be making analysis of cultural and religious changes, critical analysis of sources, and comparing and contrasting with British History.
Our Geography unit will involve us looking at countries of North and South America. Mapwork will involve labelling major cities and studying physical features including digital maps and making comparisons.
During our Computing sessions, we will learn about creating web pages, using Google Sites. We also be using Spreadsheets to record and sort data.
Our Art session will be inspired by the work of Leonid Alfremov with a focus on acrylic paint and vibrant landscapes.
Within DT, we will designing and making Mayan masks out of clay. We will look at the work of Julie Taymor.
Language sessions this term will cover 'La France'- Researching French cities and exploring where we live in comparison.
In our Music lessons this term, we are studying the pop art theme and looking at the orchestra. We will also be composing, showing understanding of score and sound.
Within RE we will be focusing on Christianity and how it helps people to find peace with God. We will also be looking at why signs of salvation are important in a church community.
Our whole class Personal Development unit will cover the theme Living in the Wider World: Belonging to a community, media and social resilience.
Homework
Your homework will be uploaded onto Google Classroom every Friday to be submitted by the following Thursday.
This homework will include a piece of either English or Maths and at times, it may also be a topic based project. We ask that you continue to read at home. Reading both aloud to a grown up and silently to yourself are both important skills to continue practising throughout this year.
Spellings
We will focus on words taken from the Year 6 spelling list which you can find within the 'Files to download' section of this webpage. During our English and Grammar sessions in school we will practise these but they will also thread into our learning throughout the week.
For information about Poynton High School (applications / transition etc.) click on the link below
https://www.phs.cheshire.sch.uk/

Files to Download
Year 6: Gallery items
There are no Gallery items to display